The best air sealing technology
Inhanced Indoor Air Quality
Energy Efficient Building
Airsealing At Different Phases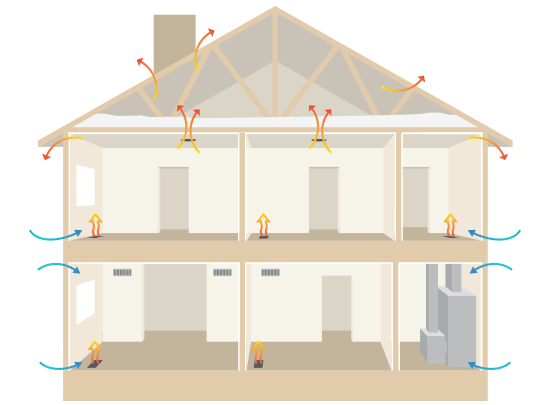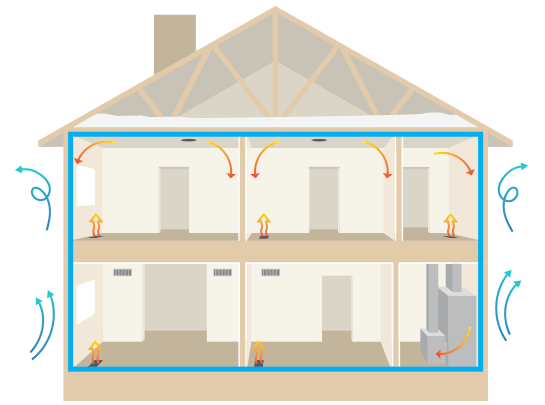 Custom New Builds Vs. Remodels
We at Calbarrier are committed to providing world class air barrier to all homes
We are able to seal homes at all phases of construction. Whether you are at sheathing or a completely finished interior, we have you covered. We are able to seal homes at these phases to sub 1.0 ACH50
Why Air Sealing Technology Matters
Energy Efficiency
Air leakage, or infiltration, occurs when outside air enters a house uncontrollably through cracks, gaps, and openings. Homes with higher air leakage are significantly less energy-efficient than well-sealed homes. They also require larger HVAC systems to keep the home comfortable. These larger systems must run more frequently to keep up with the temperature changes as the outside air leaks into the house.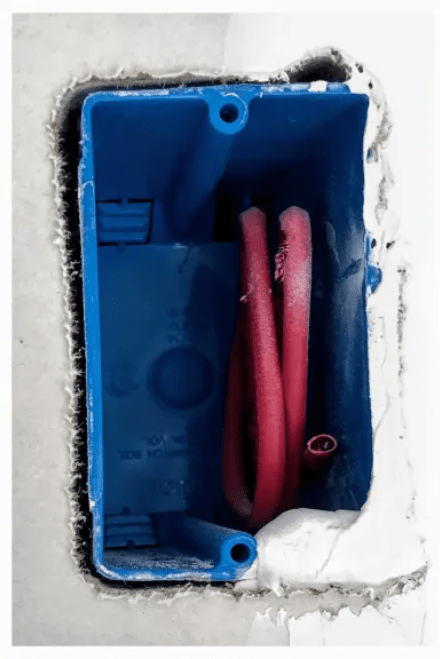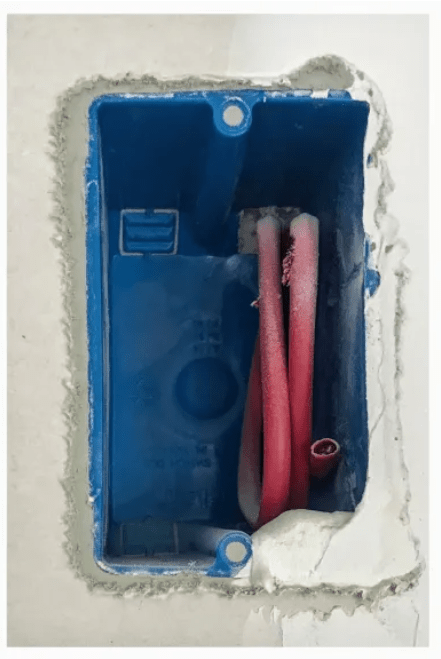 Unmatched Energy Efficiency:
Aeroseal Envelope significantly reduces air leakage, resulting in lower energy consumption, reduced utility bills, and enhanced overall energy efficiency for the homeowner.
Superior Indoor Air Quality:
A well-sealed envelope ensures that pollutants, allergens, and dust are kept outside, contributing to healthier and more comfortable indoor environments for your clients.
Sustainability and Green Building:
With the growing emphasis on sustainable construction, Aeroseal Envelope allows you to elevate your custom homes' eco-friendly features, appealing to environmentally-conscious clientele.
Enhanced Home Comfort:
By preventing drafts and cold spots, Aeroseal Envelope ensures consistent indoor temperatures and improved comfort for homeowners all year round.
Distinguished Reputation:
Adopting this cutting-edge technology sets you apart as an industry leader, showcasing your commitment to staying at the forefront of innovation in custom home building.
Frequently Asked Questions
What is a passive house?
Jatemack
2023-09-13T17:56:31-07:00
A passive home is one that requires minimal heating and cooling. In essence these homes are very energy efficient reducing its ecological footprint. The "Passivhaus" concept was developed in Germany in the 1980's. It includes superior insulation, airtight construction, high performance windows, ventilation with heat recovery, elimination of thermal bridges or paths where heat can flow through the building, utilization of passive solar heating, energy efficient appliances and lighting, and monitoring that the building meets a standard. As a result, Passive Houses typically use up to 90% less energy for heating and cooling compared to conventional buildings.
Serving the San Francisco Bay Area
Where We Offer Our Services
Napa
Sonoma
Calistoga
St. Helena
San Francisco
Berkeley
Walnut Creek
Sausalito
Sacramento
Vacaville
Chico
Foothills
Request A Free Quote Today